Our volunteers are at the heart of what we do.
Our Merton volunteers are out in the community everyday listening to people to find out if health and care is working for them.
Whether you want to gain valuable work experience, help improve care in your community or learn new skills, there are lots of ways you can join us to make a real difference.
Our volunteers support us in many different ways including Outreach, Policy and Research, Enter and View, Office Admin and Communications.
If you are interested in any of these roles or have a particular skill to share, then please let us know by emailing info@healthwatchmerton.org.uk
and we will ensure once the relevant volunteering opportunity is available, you are sent the information to be able to apply. More opportunities will be added over time so please keep an eye on this page and get in touch if you would like to help.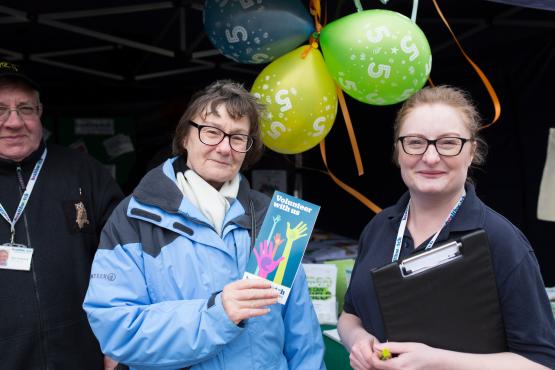 What can I do as a volunteer?
Our volunteers help us in a number of ways. Whether you have an hour to spare or you're looking for a more regular committment, there are a range of ways you can get involved.
5,053
People gave up their time last year to help make a difference to local health and care services.
The biggest 'win' for me has been meeting people, helping people and making change happen for people. Volunteering for Healthwatch Merton has been so rewarding. Thank you!