Long COVID Snapshot Report 21/22
Our Long COVID snapshot report is ready to share and is based on what we heard from you between August 2021 and November 2021.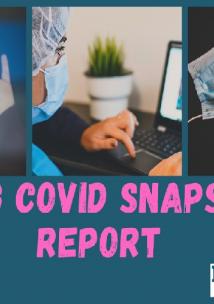 By sharing with us your experience of living with Long Covid you will help inform the development of support for people with Long Covid and meaningful improvements to care that matters to you.
OUR SUGGESTIONS:
Increase awareness of Long COVID or Post COVID syndrome across the wider community and pathway
Opportunities for public to meet clinicians or Long COVID leads to gain greater understanding (e.g., series of online webinars, question and answer sessions)
Promote the Merton and Wandsworth Post COVID service widely and ensure the patients voice helps shape and evolve the service
A downloadable leaflet listing key Long COVID support services/opportunities Merton residents can access (include services across South West London or and online support that is PAN London or national)
Explore idea of a pilot or seed fund to empower community sector organisations (across boroughs) who could set up or enhance opportunities that help people living with Long COVID that can make an impact (e.g., peer support groups)
Joint recommendations with other South West London that could apply across the localities.
Long COVID Snapshot report 21/22
As new services of support emerge and others evolve Healthwatch Merton, along with Healthwatch Richmond, Kingston, Sutton, Croydon and Wandsworth agreed to work together on gathering insight across the 6 South West London Boroughs of people's experiences of Long COVID.
Collectively there have been over 300 responses from people across South West London who shared their experiences on how Long COVID has impacted on their lives, the range and severity of symptoms, the support/help accessed and what else could enable their recovery.
Next Step: South West London (SWL) Healthwatches will draw together our matched data streams on Long COVID to give a brief SWL overview of all our findings.