Enter and View Follow-Up Report
This document is the Enter and View report for the agreed follow up that took place in January 2017.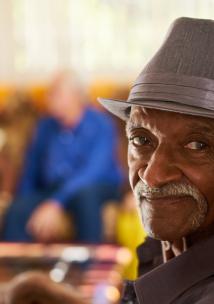 Summary 
In 2015 Healthwatch Merton decided that due to the changes taking place around Mental Health in our borough and neighbouring boroughs, and some anecdotal evidence, they would carry out an Enter and View visit to Jupiter Ward at Springfield University Hospital. Healthwatch Merton spent time on Jupiter Ward in December 2015 speaking with patients there to find out about their experience as a service user.
That report was then published in January 2016, and South West London and Saint George's Mental Health Trust who run Springfield Hospital, responded accordingly with an action plan based on the recommendations made.
Key Findings
The friendliness of the staff on the ward was commended by Healthwatch Merton Enter and View Authorised Representatives (ARs)

Safety on the ward was good, and the staffing level was adequate
The ward was noted to be very clean and tidy, particularly the bathrooms and the laundry room
Interactions between the staff and patients observed by the ARs were thought to be very patient and kind.
Recommendations
Activities continue to be regularly reviewed, and Activities Coordinator to find out from patients what they would like to see more of and take part in
Ward consider asking Voluntary and Community Sector Groups to come and run a monthly activity, or attend ward community meetings to promote their service (e.g. Focus 4 1, Rethink Mental Illness or Avanti Club)
Consider magazines, newspapers and books in quiet area.